News
Notices
DET is proud to announce that prof. Filippo Molinari has been renewed the appointment as Editor-in-Chief of the journal "Computer Methods and Programs in Biomedicine" by Elsevier for the term 1/1/2022-31/12/2024.
Notices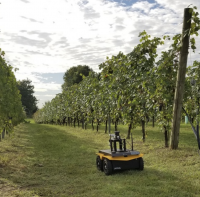 Researchers Diego Aghi, Simone Cerrato, Vittorio Mazzia, and Marcello Chiaberge received the best paper award on Agri-Robotics at the 2021 IEEE/RSJ International Conference on Intelligent Robots and Systems.
Notices
Prof. Roberto D. Graglia has received the prestigious "Harrington-Mittra Computational Electromagnetics Award" from the IEEE Antennas and Propagation Society "For fundamental contributions to high-order Finite Methods in computational electromagnetics".
Notices

PoliTOMOON Team has been selected by ESA (European Space Agency) as one of the world best 10 Teams for the ESA-ESRIC Space Resources Challenge about innovative Robotic Prospecting Technologies for the lunar south pole.
Notices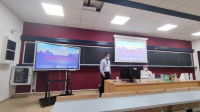 Ph.D. Student David Rodriguez received the second prize in the Student Paper competition of the URSI (International Union of Radio Science) General Assembly and Scientific Symposium 2021, held in Rome from 28.August to 4. September.
Notices
DET is happy to announce that the Best Student Paper Award was granted to the PhD candidate Felipe Treviso at the 25th IEEE Workshop on Signal and Power Integrity (online, May 12, 2021)