MARIO ROBERTO CASU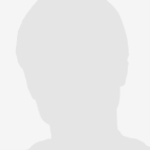 Associate Professor

Member of Interdepartmental Center (SmartData@PoliTO - Big Data and Data Science Laboratory)

+39 0110905129 / 5129 (DET)
Mario R. Casu received the laurea degree summa cum laude in electronics engineering and the Ph.D. degree in electronics and communications engineering from the Politecnico di Torino, Torino, Italy, in 1998 and 2001, respectively. He is currently an associate professor in the Department of Electronics and Telecommunications of the Politecnico di Torino.
His current research interests are Systems-on-Chip with specialized accelerators, System-level design and design methodology for FPGAs and ASICs, Embedded Machine Learning, and Circuits and Systems for Microwave Imaging. He is also interested in the design of circuits, systems, and platforms for industrial applications (biomedical, automotive, food). His past work focused mostly on latency-insensitive design of Systems-on-Chip (SoC) and on Networks-on-Chip.
In 2010-2011 he visited the system-level design research group of Prof. Luca Carloni in the department of Computer Science at Columbia University, where he worked on the design of SoC platforms with energy-efficient specialized accelerators. In 2017 he visited the Green-IC group of Prof. Massimo Alioto at the National University of Singapore (NUS) to work on the design of specialized on-chip accelerators for Machine Learning.
He was involved in 9 national academic research projects (of which 2 as principal investigator), 2 European academic research projects, and 7 national and international industrial projects (of which 2 as principal investigator).
He authored or co-authored more than 120 scientific papers.
He regularly serves as a reviewer for peer-reviewed journals and in the technical program committee of international conferences (among which DAC, ICCAD, DATE).
Scientific branch
ING-INF/01 - ELETTRONICA
(Area 0009 - Ingegneria industriale e dell'informazione)
Research topics

Embedded Machine Learning
 - Heterogeneous Embedded Systems (ASIC, FPGA, CPU, GPU) for an optimized execution of ML algorithms (ML);
 - Design of embedded ML systems for biomedical and industrial applications.
Microwave Imaging (MI)
 - Circuits and systems for generating, acquiring, and processing of signals used in MI for biomedical applications (breast cancer and stroke detection) and industrial applications (detection and classification of contaminants in packaged food).
Ultra-Wide Band (UWB)
 - Mixed-signal integrated circuits for UWB transmitters and receivers;
 - UWB circuits and systems for biomedical applications: breast cancer detection
System-on-Chip (SoC)
 - Latency-Insensitive Design to make SoC tolerant to interconnect delays;
 - Network-on-Chip design to efficiently interconnect SoC components (processord, accelerators, and memories);
 - SoC design starting from a high-level description;
 - Optimization of SoC implemented in FPGAs;
 - Electronic Design Automation (EDA) for SoC design.
Skills and keywords

ERC sectors

PE7_5 - (Micro- and nano-) electronic, optoelectronic and photonic components

PE7_6 - Communication technology, high-frequency technology

PE7_11 - Components and systems for applications (in e.g. medicine, biology, environment)

PE6_1 - Computer architecture, pervasive computing, ubiquitous computing

PE6_2 - Computer systems, parallel/distributed systems, sensor networks, embedded systems, cyber-physical systems

PE7_3 - Simulation engineering and modelling

SDG

Goal 3: Good health and well-being

Goal 9: Industry, Innovation, and Infrastructure

Goal 4: Quality education

Keywords

Cmos integrated circuits

Commercial off-the-shelf

Electronic design automation

Embedded systems

Field programmable gate arrays (fpga)

High-level synthesis

Latency-insensitive design

Machine learning

Microwave food monitoring

Microwave imaging

Microwave sensing

Network-on-chip

Silicon-on-insulator

System-on-chip

Ultra-wideband (uwb)

Vlsi
Scientific responsibilities and other assignments

Conferences

Design, Automation and Test in Europe (DATE) Conference/ IEEE/ACM, Belgio, Program committee
IEEE Asia Pacific Conference on Circuits and Systems (APCCAS)/ IEEE, Cina, 11-13/11/2022, Program committee
IEEE Nordic Circuits and Systems Conference (NORCAS)/ IEEE, Norvegia, Program committee
IFIP/IEEE International Conference on Very Large Scale Integration (VLSI-SoC)/ IEEE, Grecia, Program committee
Design, Automation and Test in Europe (DATE) Conference/ IEEE/ACM, Francia, Program committee
IEEE Nordic Circuits and Systems Conference (NORCAS)/ IEEE, Program committee
IFIP/IEEE International Conference on Very Large Scale Integration (VLSI-SoC)/ IEEE, Program committee
Design, Automation and Test in Europe (DATE) Conference/ IEEE/ACM, Program committee
International Conference on Computer-Aided Design (ICCAD)/ IEEE, Program committee
IEEE Nordic Circuits and Systems Conference (NORCAS)/ IEEE, Program committee
Design, Automation and Test in Europe (DATE) Conference/ IEEE/ACM, Program committee
International Conference on Computer-Aided Design (ICCAD)/ IEEE, Stati Uniti, Program committee
IEEE Nordic Circuits and Systems Conference (NORCAS)/ IEEE, Finlandia, Program committee
International Symposium on Networks-on-Chip/ IEEE/ACM, Stati Uniti, Participation to the organizing committee
International Conference on Computer-Aided Design (ICCAD)/ IEEE, Stati Uniti, Program committee
IEEE Nordic Circuits and Systems Conference (NORCAS)/ IEEE, Estonia, Program committee
International Symposium on Networks-on-Chip/ IEEE/ACM, Italia, Participation to the organizing committee
Design Automation Conference (DAC)/ IEEE/ACM, Stati Uniti, Program committee
IEEE Nordic Circuits and Systems Conference (NORCAS)/ IEEE, Svezia, Program committee
Design Automation Conference (DAC)/ IEEE/ACM, Stati Uniti, Program committee
IEEE Nordic Circuits and Systems Conference (NORCAS)/ IEEE, Danimarca, Program committee
Design Automation Conference (DAC)/ IEEE/ACM, Stati Uniti, Program committee
IEEE Nordic Circuits and Systems Conference (NORCAS)/ IEEE, Norvegia, Program committee
International Symposium on System-on-Chip (SoC)/ IEEE, Finlandia, Program committee
International Symposium on System-on-Chip (SoC)/ IEEE, Finlandia, Program committee
International Workshop on Formal Methods for Globally Asynchronous Locally Synchronous Design (FMGALS)/ IEEE/ACM, Francia, Program committee
View more

Other research or teaching roles outside Politecnico

Visiting Researcher at National University of Singapore (1/5/2017-31/8/2017)
Visiting Professor at Chongqing Technology and Business University (27/6/2016-4/7/2016)
Visiting Researcher at Columbia University (15/11/2010-15/3/2011)
Visiting Researcher at CEA Grenoble (1/4/2001-30/9/2001)

Roles as evaluator or expert

Bando per la Creazione e lo Sviluppo di Unità di Ricerca. 2015
REGIONE AUTONOMA VALLE D'AOSTA - ASSESSORATO ATTIVITA' PRODUTTIVE - DIPARTIMENTO INDUSTRIA, ARTIGIANATO ED ENERGIA - RICERCA, INNOVAZIONE E QUALITA'.
Bando a favore di imprese industriali per la realizzazione di progetti di ricerca e sviluppo negli ambiti della Smart Specialisation Strategy (S3) della Valle d'Aosta. 2018
REGIONE AUTONOMA VALLE D'AOSTA - ASSESSORATO ATTIVITA' PRODUTTIVE - DIPARTIMENTO INDUSTRIA, ARTIGIANATO ED ENERGIA - RICERCA, INNOVAZIONE E QUALITA'.
Bando "Aggregazioni R&S". 2021
REGIONE AUTONOMA VALLE D'AOSTA - ASSESSORATO ATTIVITA' PRODUTTIVE - DIPARTIMENTO INDUSTRIA, ARTIGIANATO ED ENERGIA - RICERCA, INNOVAZIONE E QUALITA'.
Bando a favore di imprese industriali per la realizzazione di progetti di ricerca e sviluppo negli ambiti della Smart Specialisation Strategy (S3) della Valle d'Aosta. 2019
FINAOSTA S.P.A..

Other titles

Honorary chair professor at the Chongqing Technology and Business University, China (2017-2019)