MARINA INDRI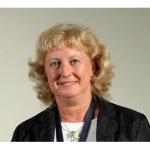 Confirmed Associate Professor

Member of Interdepartmental Center (PIC4SeR - PoliTO Interdepartmental Centre for Service Robotics)

+39 0110907066 / 7066 (DET)
Marina Indri received the Laurea Degree cum laude in Electronic Engineering, and the Ph.D. degree in Systems Engineering, in 1991 and 1995, respectively, both from Politecnico di Torino, Italy. She is an Associate Professor of Automatic Control at Politecnico di Torino.
Her research interests are in the industrial and mobile robotics field, including collision detection and avoidance, friction modelling and compensation; path planning and autonomous navigation of mobile robots; smart manufacturing and Industry 4.0. She is author of more than 100 papers in international journals, books and conference proceedings.
She participated in various research projects and received awards for technology transfer results. She is IEEE Senior member, Elected Member-at-Large of the IEEE Industrial Electronics Society AdCom, Associate Editor of the IEEE Transactions on Industrial Informatics (Dec. 2015 - present) and Technical Editor of the IEEE/ASME Transactions on Mechatronics (2019-2022).
Scientific branch
ING-INF/04 - AUTOMATICA
(Area 0009 - Ingegneria industriale e dell'informazione)
Skills and keywords

ERC sectors

PE7_1 - Control engineering

PE7_10 - Robotics

SDG

Goal 9: Industry, Innovation, and Infrastructure

Keywords

Industrial robotics

Mobile robotics
Scientific responsibilities and other assignments

Awards and Honors

Best paper award in Factory Automation at the 18th IEEE International Conference on Emerging Technologies & Factory Automation (ETFA 2013) conferred by Program Committe of 18th IEEE International Conference on Emerging Technologies & Factory Automation (ETFA 2013), Italy (2013)
2nd prize of the euRobotics Technology Transfer Award conferred by euRobotics AISBL, Italy (2014)

Fellowships

Advisory Board member - IEEE Industrial Electronics Society, Stati Uniti (2021-2023)
Fellow - IEEE IES Technical Committee on Factory Automation, Stati Uniti (2019-2021)
Chair of the IEEE IES Technical Committee on Factory Automation
Fellow - IEEE Control System Society, Stati Uniti (2001-2018)
Associate Editor of the Conference Editorial Board of the IEEE Control System Society

Editorial boards

IEEE/ASME TRANSACTIONS ON MECHATRONICS (2019-2022), Associate Editor of magazine or editorial series
IEEE TRANSACTIONS ON INDUSTRIAL INFORMATICS (2016-), Associate Editor of magazine or editorial series

Conferences

27th IEEE International Conference on Emerging Technologies & Factory Automation (ETFA 2022)/ IEEE, Germania, 1/1-9/9 2022, Program chair
24th IEEE International Conference on Emerging Technologies & Factory Automation (ETFA 2019)/ IEEE, Spagna, 1/1-13/9 2019, Program chair