MARCO PARVIS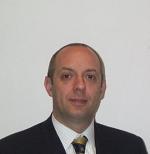 Full Professor

Coordinatore (Collegio di Dottorato METROLOGIA)

+39 0110904114 / 4114 (DET)
Marco Parvis was born in Italy in 1958. He received his MS degree in electrical engineering cum laude in 1982 from the Politecnico di Torino, Italy, and a Ph.D. (Italian Doctorate) in Metrology in 1987.
He is now full professor of Electronic Measurements at the Department of Electronics and Telecommunications of the Politecnico di Torino where he serves also as deputy head of the Electronic, Telecommunication and Physics council.
He has been Dean of the Second Faculty of Engineering till its deactivation due to a new Italian law.
He is Fellow Member of the IEEE Society on Instrumentation and Measurement. In the same society he is chair of the TC 25 Medical Measurement. Starting 2017 he is an IEEE Officer as VP Member Services of the IEEE System Council. He is founder of Medical Measurements and Application Symposium, an IEEE annual symposium started in 2006 and he has been appointed General Chair for the 2017 edition of the Instrumentation and Measurement Technology Conference (I2MTC 2017) which has been in Torino with more than 350 accepted papers.
His main fields of interest are: intelligent instrumentation, application of signal processing to measurement, biomedical and chemical measurements.
At present in cooperation with the Department of Material Science and chemical Engineering he is working on new sensors for mechanical and physical quantities, based on surface modification by plasma sputtering.
He is author of more than one hundred publications.
Scientific branch
ING-INF/07 - MISURE ELETTRICHE E ELETTRONICHE
(Area 0009 - Ingegneria industriale e dell'informazione)
| | |
| --- | --- |
| Research topics | Corrosion measurement and surface impedance measurement |
Skills and keywords

ERC sectors

PE1_8 - Analysis

PE4_16 - Corrosion

PE2_17 - Metrology and measurement

PE4_11 - Physical chemistry of biological systems

Keywords

Corrosion and electrochemistry

Electric impedance measurement

Electric variables measurement

Electrochemical impedance spectroscopy

Measurement campaign

Measurement uncertainty

Quality engineering, performance measurement systems, manufacturing, industrial metrology, informetrics
Scientific responsibilities and other assignments

Awards and Honors

II Place Best Paper Award I2MTC conferred by IEEE Instrumentation and Measurement Society, Italy (2013)
II Place Best Paper Award I2MTC conferred by IEEE Instrumentation and Measurement Society, Italy (2014)
1st place best paper award I2MTC2018 conferred by IEEE Instrumentation and Measurement Society, United States (2018)

Fellowships

Conferences

I2MTC 2017 - Instrumentation and Measurement Technology Conference/ IEEE, Italia, 1/1-25/5 2017, Program chair
Medical Measurements and Applications/ IEEE, Polonia, 1/1-5/5 2007, Program chair
Medical Measurement and Applications/ IEEE, Italia, 1/1/2006-22/1/2021, Program chair