MARCO KNAFLITZ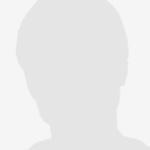 Full Professor

Componente effettivo (Comitato Etico per la Ricerca)
Safety Representative

+39 0110904135 / 4135 (DET)
PhD Boards

Bioingegneria e scienze medico-chirurgiche, 2020/21 (36. ciclo)
Politecnico di TORINO
Bioingegneria e scienze medico-chirurgiche, 2019/20 (35. ciclo)
Università degli Studi di TORINO
Bioingegneria e scienze medico-chirurgiche, 2018/19 (34. ciclo)
Università degli Studi di TORINO
Bioingegneria e scienze medico-chirurgiche, 2017/18 (33. ciclo)
Università degli Studi di TORINO
Bioingegneria e scienze medico-chirurgiche, 2016/17 (32. ciclo)
Politecnico di TORINO
Bioingegneria e scienze medico-chirurgiche, 2015/16 (31. ciclo)
Politecnico di TORINO
Bioingegneria e scienze medico-chirurgiche, 2014/15 (30. ciclo)
Politecnico di TORINO
Ingegneria biomedica, 2012/13 (28. ciclo)
Politecnico di TORINO
Ingegneria biomedica, 2011/12 (27. ciclo)
Politecnico di TORINO
Ingegneria biomedica, 2010/11 (26. ciclo)
Politecnico di TORINO
Ingegneria biomedica, 2009/10 (25. ciclo)
Politecnico di TORINO
Ingegneria biomedica, 2008/9 (24. ciclo)
Politecnico di TORINO
Ingegneria biomedica, 2007/8 (23. ciclo)
Politecnico di TORINO
Ingegneria biomedica, 2006/7 (22. ciclo)
Politecnico di TORINO
Ingegneria biomedica, 2005/6 (21. ciclo)
Politecnico di TORINO
Ingegneria biomedica, 2004/5 (20. ciclo)
Politecnico di TORINO
Ingegneria biomedica, 2003/4 (19. ciclo)
Politecnico di TORINO
View previous years

Collegi dei Corsi di Studio
Teachings

PhD

Master of Science

Fondamenti di Normativa per Dispositivi Medici. A.A. 2021/22, Ingegneria biomedica. Teaching assistant

Main teacher: Audenino Alberto

Teaching assistants

Nr. of students: 0

ECTS credits

ING-IND/34: 3
ING-INF/06: 3

Progettazione di dispositivi biomedici programmabili/Sensori e misure per la bioingegneria (modulo di Progettazione di dispositivi biomedici programmabili). A.A. 2021/22, Ingegneria biomedica. Main teacher

Main teacher: Knaflitz Marco

Teaching assistants

Nr. of students: 1

ECTS credits: ING-INF/06: 6

SDG

Goal 3: Good health and well-being for people
Goal 4: Quality education
Goal 5: Gender equality

Fondamenti di Normativa per Dispositivi Medici. A.A. 2020/21, Ingegneria biomedica. Teaching assistant

Main teacher: Audenino Alberto

Teaching assistants

Nr. of students: 92

ECTS credits

ING-IND/34: 3
ING-INF/06: 3

Dispositivi impiantabili attivi. A.A. 2020/21, Ingegneria biomedica. Main teacher

Main teacher: Knaflitz Marco

Teaching assistants

Nr. of students: 248 (Corso 1)

ECTS credits: ING-INF/06: 6

SDG

Goal 4: Quality education
Goal 5: Gender equality
Goal 8: Decent work and economic growth

Progettazione di dispositivi biomedici programmabili. A.A. 2020/21, Ingegneria biomedica. Main teacher

Main teacher: Knaflitz Marco

Teaching assistants

Nr. of students: 215

ECTS credits: ING-INF/06: 6

SDG

Goal 4: Quality education
Goal 5: Gender equality
Goal 8: Decent work and economic growth

Dispositivi impiantabili attivi. A.A. 2019/20, Ingegneria biomedica. Main teacher

Main teacher: Knaflitz Marco

Teaching assistants

Nr. of students: 342 (Corso 1)

ECTS credits: ING-INF/06: 6

Fondamenti di Normativa per Dispositivi Medici. A.A. 2019/20, Ingegneria biomedica. Teaching assistant

Main teacher: Audenino Alberto

Teaching assistants

Ravizza Alice
Moricca Livio

Nr. of students: 44

ECTS credits

ING-IND/34: 3
ING-INF/06: 3

Progettazione di dispositivi biomedici programmabili. A.A. 2019/20, Ingegneria biomedica. Main teacher

Main teacher: Knaflitz Marco

Teaching assistants

Nr. of students: 173

ECTS credits: ING-INF/06: 6

Dispositivi impiantabili attivi. A.A. 2018/19, Ingegneria biomedica. Main teacher

Main teacher: Knaflitz Marco

Teaching assistants

Nr. of students

Corso 1: 282
Corso 2: 218

ECTS credits: ING-INF/06: 6

SDG

Goal 3: Good health and well-being for people
Goal 4: Quality education
Goal 8: Decent work and economic growth

Fondamenti di Normativa per Dispositivi Medici. A.A. 2018/19, Ingegneria biomedica. Teaching assistant

Main teacher: Audenino Alberto

Teaching assistants

Nr. of students: 22

ECTS credits

ING-IND/34: 3
ING-INF/06: 3

Progettazione di dispositivi biomedici programmabili. A.A. 2018/19, Ingegneria biomedica. Main teacher

Main teacher: Knaflitz Marco

Teaching assistants

Nr. of students: 168

ECTS credits: ING-INF/06: 6

SDG

Goal 3: Good health and well-being for people
Goal 4: Quality education
Goal 8: Decent work and economic growth

Dispositivi impiantabili attivi. A.A. 2017/18, Ingegneria biomedica. Main teacher

Main teacher: Knaflitz Marco

Nr. of students

Corso 1: 279
Corso 2: 267

ECTS credits: ING-INF/06: 6

Progettazione di dispositivi biomedici programmabili. A.A. 2017/18, Ingegneria biomedica. Main teacher

Main teacher: Knaflitz Marco

Teaching assistants

Nr. of students: 179

ECTS credits: ING-INF/06: 6

Progettazione di dispositivi biomedici programmabili. A.A. 2016/17, Ingegneria biomedica. Main teacher

Main teacher: Knaflitz Marco

Teaching assistants

Nr. of students: 163

ECTS credits: ING-INF/06: 6

Dispositivi impiantabili attivi. A.A. 2016/17, Ingegneria biomedica. Main teacher

Main teacher: Knaflitz Marco

Nr. of students: 435

ECTS credits: ING-INF/06: 6

Dispositivi impiantabili attivi. A.A. 2015/16, Ingegneria biomedica. Main teacher

Main teacher: Knaflitz Marco

Nr. of students: 466

ECTS credits: ING-INF/06: 6

Progettazione di dispositivi biomedici programmabili. A.A. 2015/16, Ingegneria biomedica. Main teacher

Main teacher: Knaflitz Marco

Teaching assistants

Nr. of students: 124

ECTS credits: ING-INF/06: 6

View previous years

Bachelor of Science

Dispositivi impiantabili attivi/Bioimmagini (Dispositivi impiantabili attivi)(modulo di Dispositivi impiantabili attivi ). A.A. 2021/22, Ingegneria biomedica. Main teacher

Main teacher: Knaflitz Marco

Teaching assistants

Nr. of students: 0 (Corso 1)

ECTS credits: ING-INF/06: 5

SDG

Goal 3: Good health and well-being for people
Goal 4: Quality education
Goal 8: Decent work and economic growth

Strumentazione biomedica e sicurezza. A.A. 2021/22, Ingegneria biomedica. Main teacher

Main teacher: Knaflitz Marco

Teaching assistants

Nr. of students: 0 (Corso 1)

ECTS credits: ING-INF/06: 8

SDG

Goal 3: Good health and well-being for people
Goal 4: Quality education
Goal 5: Gender equality

Bioingegneria elettronica e sicurezza. A.A. 2020/21, Ingegneria biomedica. Main teacher

Main teacher: Knaflitz Marco

Teaching assistants

Nr. of students: 372 (Corso 1)

ECTS credits: ING-INF/06: 8

SDG

Goal 4: Quality education
Goal 5: Gender equality
Goal 8: Decent work and economic growth
Goal 9: Industry, Innovation, and Infrastructure

Bioingegneria elettronica e sicurezza. A.A. 2019/20, Ingegneria biomedica. Main teacher

Main teacher: Knaflitz Marco

Teaching assistants

Nr. of students: 409 (Corso 1)

ECTS credits: ING-INF/06: 8

Bioingegneria elettronica e sicurezza. A.A. 2018/19, Ingegneria biomedica. Main teacher

Main teacher: Knaflitz Marco

Teaching assistants

Nr. of students: 305 (Corso 1)

ECTS credits: ING-INF/06: 8

SDG

Goal 3: Good health and well-being for people
Goal 4: Quality education
Goal 8: Decent work and economic growth
Goal 9: Industry, Innovation, and Infrastructure

Bioingegneria elettronica e sicurezza. A.A. 2017/18, Ingegneria biomedica. Main teacher

Main teacher: Knaflitz Marco

Teaching assistants

Nr. of students: 276 (Corso 1)

ECTS credits: ING-INF/06: 8

Bioingegneria elettronica e sicurezza. A.A. 2016/17, Ingegneria biomedica. Main teacher

Main teacher: Knaflitz Marco

Teaching assistants

Nr. of students: 236 (Corso 1)

ECTS credits: ING-INF/06: 8

Bioingegneria elettronica e sicurezza. A.A. 2015/16, Ingegneria biomedica. Main teacher

Main teacher: Knaflitz Marco

Nr. of students: 230 (Corso 1)

ECTS credits: ING-INF/06: 8

View previous years
Team Students

Supervisor of the team ExMAH - PoliTO
Team leader: Giuseppe Missale

Machina Ad Hominem- team, was born in 2018, with the aim of becoming a cradle of skills and abilities, starting from the interaction between students with different study backgrounds. We are leading a first project on the biomedical field: a 3D printed EMG prosthesys. We are not just interest in biomedics, but also robotics, wearable, domotics, AI.