ANDREA CEREATTI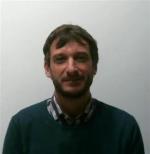 Full Professor

Member of Interdepartmental Center (PolitoBIOMed Lab - Biomedical Engineering Lab)

I possess 20 years of experience in developing engineering methods to improve the insights on the function of the human locomotor system and to offer innovative technological solutions to help people increase their physical performance and sense of autonomy. I have been working with wearable technology for over fifteen years and I am passionate about staying at the helm of engineering, technology, and healthcare.
Major achievements over the past 10 years
• Fulfillment of the criteria for National Scientific Habilitation for the role of "Commissioner";
• 150+ scientific publications including + scientific articles in international journals, 7 book chapters, 90+ refereed conference publications;
• 10+ invited presentation appointments at international meets and conferences;
• 10+ conferences and courses organization;
• Several awards for outstanding scientific contribution in the field of biomedical engineering;
• Reviewer for 20+ internationally acclaimed scientific journals;
• Served as Board of Directors of 3-D Analysis of Human Movement and current Vice President of the Italian Society of Clinical Movement Analysis;
• Current Scientific Project Evaluator for the Italian Ministry of Education, University and Research.
Scientific branch
ING-INF/06 - BIOINGEGNERIA ELETTRONICA E INFORMATICA
(Area 0009 - Ingegneria industriale e dell'informazione)
Skills and keywords

ERC sectors

LS4_4 - Ageing

PE7_11 - Components and systems for applications (in e.g. medicine, biology, environment)

LS7_10 - Environment and health risks, occupational medicine

LS7_8 - Health services, health care research

PE8_13 - Industrial bioengineering

LS7_1 - Medical engineering and technology

LS5_11 - Neurological disorders (e.g. Alzheimer's disease, Huntington's disease, Parkinson's disease)

LS5_4 - Sensory systems (e.g. visual system, auditory system)

PE7_7 - Signal processing

PE7_3 - Simulation engineering and modelling

LS5_9 - Systems neuroscience

SDG

Goal 3: Good health and well-being

Goal 9: Industry, Innovation, and Infrastructure

Goal 11: Sustainable cities and communities

Keywords

Biomechanics

Human movement analysis

Joint modelling

Monitoring

Rehabilitation

Wearable sensors
Scientific responsibilities and other assignments

Awards and Honors

Italian National Bioengineering PhD thesis award "Alberto Mazzoldi" conferred by Gruppo Nazionale di Bioingegneria, Italy (2007)
Premialità per Ricerca Nazionale della Regione Autonoma della Sardegna conferred by Regione Autonoma della Sardegna, Italy (2012)
Best methodological paper award at the XXIV National Congress SIAMOC conferred by Società Italiana di Analisi del Movimento in Clinica, Italy (2013)

Fellowships

Other research or teaching roles outside Politecnico

Visiting Researcher at Pennsylvania State University (1/10/2004-1/10/2005)