CARLA FABIANA CHIASSERINI
Confirmed Associate Professor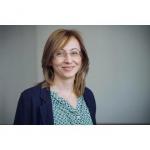 | | |
| --- | --- |
| Roles | Referente Corsi di Studio (COMMUNICATIONS AND COMPUTER NETWORKS ENGINEERING (INGEGNERIA TELEMATICA E DELLE COMUNICAZIONI)) |
Scientific branch
ING-INF/03 - TELECOMUNICAZIONI
(Area 0009 - Ingegneria industriale e dell'informazione)
Publications
PORTO - Publications Open Repository TOrino
Curriculum
Expand text

Carla-Fabiana Chiasserini graduated from the University of Florence with a master degree in Electronic Engineering in 1996 and received her Ph.D. in Electronic and Telecommunication Engineering from Politecnico di Torino in 2000. Since then, she has been with the department of Electronic Engineering at Politecnico di Torino, where she is currently an Associate Professor.
In 1995, she was a visiting scholar at the University of Massachussetts at Amherst. From 1998 to 2003, she was a visiting researcher at the Center for Wireless Communications and at the California Institute for Telecommunications and Information Technology, University of California at San Diego.
She has participated in several National and European projects on wireless ad hoc networks, sensor, mesh and vehicular networks. She has been also principal investigator for the 2003-2004 contract between ALCATEL and Politecnico di Torino on "End-to-end QoS Solutions in wireless networks", as well as for the research contract between CSP and Politecnico di Torino on emerging wireless networks (2003-present).
She has published over 140 papers, among which more than 40 in refereed journals. She has co-authored 7 book chapters and holds two patents.
Carla-Fabiana Chiasserini has been involved in organizing several international conferences, among which IEEE INFOCOM and IEEE/ACM MOBICOM. She was TPC Chair of IEEE/MSWiM 2003, 2004 and 2005, and of WONS 2005, and General Chair of MSWiM 2006 and 2007. She has been Guest Editor for several issues of Performance Evaluation and Computer Networks, and she serves as an editor for AD HOC NETWORKS Journal (Elsevier), International Journal of Vehicular Technology and IEEE Communications Letters.
Her h-index is 22.